Where's My Charger? is the 9th episode in Season 1 of Paradise Run.
Summary
Three teams dash across a Hawaiian resort, but some bad steering at one of the pedal boats could sink another's chances. Then, one team gets stuck on a very tricky grid at the bottom of the slide.
Teams
Team Makani: Cruz (11) & Phoenix (13) - Brother/Sister
Team Nalu: Sage (11) & Aiden (12) - Best Friends
Team Ahi: Mia (11) & Abby (12) - Best Friends
Challenge 1 - Water Falls
They had to fill their paddle boats w/ enough water so they could make the ping-pong balls rise out of the bottles. To advance, they had to get the one striped ball out of all five bottles.
Order of Completion
Makani
Ahi
Nalu
Challenge 2 - Tower of Tiki
10 tiki tower pieces for each team were scattered. As soon as they built their tiki tower, they would progress.
Order of Completion
Ahi
Makani
Nalu
Challenge 3 - Tricky Wiki Waterslide
Every time a teammate went down that, they would have to memorize a board of nine different phrases & their partner had to arrange those phrases in the exact order.
Order of Completion
Ahi
Nalu
Makani
Riddle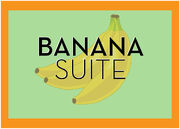 YELLOW FRUIT YOU MUNCH THAT GROWS IN A BUNCH
Order of Completion
Nalu
Ahi
Makani
Finish Line
Winners - Ahi
2nd Place - Nalu
3rd Place - Makani
Community content is available under
CC-BY-SA
unless otherwise noted.