What's Apple-Pine? is the 20th and final episode in Season 1 of Paradise Run.
Summary
Three teams rush to deliver everything but the kitchen sink, to hotel guests for a tip. Then, they race to the beach to start matching floating word pairs before a mad dash to the finish line.
Teams
Team Makani: Eli (11) & Jonah (11) - Best Friends
Team Nalu: Faith (11) & Mahela (11) - Neighbors
Team Ahi: Owen (11) & Jonathan (11) - Schoolmates
Challenge 1 - Quickie Wiki Pizza
Two pizza orders had to be performed correctly & the tip for each had to be received.
Order of Completion
Makani
Nalu
Ahi
Challenge 2 - Message on a Bottle
In the water at Lagoon Beach were bottles marked w/ letters; when each correct pair of bottles were matched, they would complete a word (the theme was foods they would eat while on vacation). As soon as they completed three words, they would have to yell 'em out to progress.
Order of Completion
Makani
Ahi
Nalu
Challenge 3 - Zodiac Zoo
Around the Kohala Pool, there were 12 statues of animals in the Chinese Zodiac. They had to go in the pool & look for innertubes w/ tags of their team color & place the corresponding tags on the matching statues.
Order of Completion
Makani
Nalu
Ahi
Riddle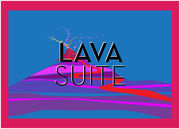 WHEN A VOLCANO BLOWS THIS HOT LIQUID FLOWS
Order of Completion
Nalu
Makani
Ahi
Finish Line
Winners - Nalu
2nd Place - Makani
3rd Place - Ahi
Community content is available under
CC-BY-SA
unless otherwise noted.