Very Important Party is the 18th episode in Season 2 of Paradise Run.
Summary
Best friends run against sibling teams where they face the music, scream for ice cream, and dazzle a bouncer.
Teams
Team Makani: Kekoa (14) & Leilani (13) - Brother/Sister
Team Nalu: Tierra (12) & Talia (13) - Sisters
Team Ahi: Emmett (13) & Lleyton (13) - Best Friends
Challenge 1 - U-Key Tune Up
A giant ukulele had to be put together (this included the team needing to find the peg of their color).
Order of Completion
Nalu
Ahi
Makani
Challenge 2 - Ice Cream Kona
One flavor at a time, a teammate had to call out a flavor the other teammate had to get after going down a water slide; s/he had to put that flavor of I.C. on the giant scoop & into their cone. They would switch places after each flavor & after six flavors, they could put W.C. & a cherry on top & move onto their 2nd task.
Order of Completion
Nalu
Ahi
Makani
Challenge 3 - Paradise VIP
Costumes were placed into the lagoon. They had to put one on, get into a paddle boat & remember an eight-bracelet color sequence. That order had to be placed on a "chaperone".
Order of Completion
Ahi
Makani
Nalu
Riddle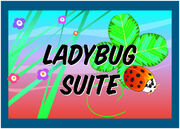 THIS LITTLE RED BEETLE'S SPOTS LOOKS LIKE POLKA DOTS
Order of Completion
Makani
Nalu
Ahi
Finish Line
Winners - Makani
2nd Place - Nalu
3rd Place - Ahi
Community content is available under
CC-BY-SA
unless otherwise noted.