Puzzled Tiki is the 4th episode in Season 1 of Paradise Run.
Summary
Teams battle it out in a race where teamwork and memorization are key. A detour could sink one team's chances at the waterfall while the others splash down the slide to get puzzled by an ancient tiki.
Teams
Team Makani: Kayla (11) & Amelia (12) - Best Friends
Team Nalu: Lindsay (12) & Katie (14) - Sisters
Team Ahi: Jett (12) & Jordan (12) - Twin Brother and Sister
Challenge 1 - Water Falls
They had to fill their paddle boats w/ enough water so they could make the ping-pong balls rise out of the bottles. To advance, they had to get the one striped ball out of all five bottles.
Order of Completion
Ahi
Nalu
Makani
Challenge 2 - Tower of Tiki
On the Jungle Path, 10 tiki tower pieces for each team were scattered. As soon as they built their happy tiki tower, they would progress.
Order of Completion
Nalu
Makani
Ahi
Challenge 3 - Tricky Wiki Waterslide
Every time a teammate went down that, they would have to memorize a board of nine different phrases & their partner had to arrange those phrases in the exact order.
Order of Completion
Ahi
Makani
Nalu
Riddle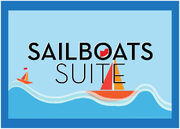 WIND GIVES THESE SHIPS MOTION TO TRAVEL THE OCEAN
Order of Completion
Nalu
Makani
Ahi
Finish Line
Winners - Makani
2nd Place - Ahi
3rd Place - Nalu
Community content is available under
CC-BY-SA
unless otherwise noted.