Going Coconuts for Sand Dollars is the 15th episode in Season 1 of Paradise Run.
Summary
Digging up enough sand dollars is no easy task as three teams paddle across the lagoon, then try to set up a crazy cabana before tossing coconuts AND leis in a very slippery challenge.
Teams
Team Makani: Kahiau (12) & Kaimana (12) - Football Players
Team Nalu: Kenzie (11) & Jordan (11) - Twins
Team Ahi: Josiah (14) & Austin (12) - Brothers
Challenge 1 - Sand Dollar Relay
They would search for sand dollars in the sand to use three different forms of transportation to cross the lagoon at Lagoon Beach; at least 17 sand dollars needed to be found to be able to cross that lagoon.
Order of Completion
Ahi
Makani
Nalu
Challenge 2 - Very Important Cabana
Kona Terrace was the place where they had to build a cabana that matched the one in the supplied photo.
Order of Completion
Ahi
Nalu
Makani
Challenge 3 - Hop Don't Drop
At the Kona Pool, one teammate had to grab a coconut or a lei from a full basket, toss them to their partner & then toss that coconut into an empty basket or place a lei on a mannequin and kiss it. They needed to get 5 coconuts into their empty basket and 5 leis on their mannequins to progress.
Order of Completion
Ahi
Makani
Nalu
Riddle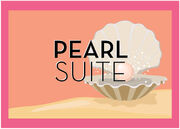 YOU'LL FIND ONE INSIDE AN OYSTER YOU DIVIDE
Order of Completion
Ahi
Makani
Nalu
Finish Line
Winners - Makani
2nd Place - Ahi
3rd Place - Nalu
Community content is available under
CC-BY-SA
unless otherwise noted.