Girl Power is the 3rd episode in Season 1 of Paradise Run.
Summary
Three girl duos have to pedal hard to gather beach balls but the resort's waterfall almost sinks their boats. Then, before they can reach the finish line, more than one team gets stuck on the riddle.
Teams
Team Makani: Ajah (11) & Ella (12) - Volleyball Players
Team Nalu: Hope (13) & Taylor (12) - Dancers
Team Ahi: Kaylysa (12) & Kayley (12) - Twin Sisters
Challenge 1 - Beach Ball Falls
10 beach balls had to be collected in the caves (including two big ones) & put in a basket (they were using paddle boats).
Completion Order
Makani
Nalu
Ahi
Challenge 2 - Quickie Wiki Express Checkout
They had to clean their room in the Ocean Tower, including their mannequin parents
Completion Order
Nalu
Makani
Ahi
Challenge 3 - Island Chain
When they got to the bottom of the Grand Staircase, they would have to step on each lettered island in HAWAII & paddle each island back to shore. The moment the chain was completed, they could attach it to the dock's end before running to that riddle board.
Completion Order
Makani
Nalu
Ahi
Riddle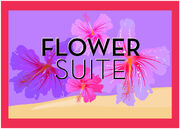 TULIP, ORCHID OR ROSE, SMELL THESE WITH YOUR NOSE
Completion Order
Nalu
Makani
Ahi
Finish Line
Winners - Ahi
2nd Place - Nalu
3rd Place - Makani
Trivia
This episode has the closest finish in Paradise Run history.
Kaylysa & Kayley of Team Ahi became the first team to finish each challenge and the riddle last and still win the race. They are followed by Addison & Soren of Team Nalu in Season 3 premiere episode.
This is the first episode in which all three teams arrived at the finish line at the same time.
This is the first Paradise Run episode that had broke the fourth wall. Daniella Monet might've done it by saying the episode title, "Girl Power".
Community content is available under
CC-BY-SA
unless otherwise noted.