Dig, Slide and Toss is the 2nd episode in Season 1 of Paradise Run.
Summary
After digging for sand dollars on the beach, three teams of siblings and besties hop their way across super slippery islands to toss some coconuts before scrambling to set up a very important cabana.
Teams
Team Makani: Luke (13) & Alia (11) - Brother/Sister
Team Nalu: Niki (11) & Katherine (11) - Twin Sisters
Team Ahi: Diego (11) & Eibhear (11) - Best Friends
Challenge 1 - Sand Dollar Relay
They would search for sand dollars in the sand to use three different forms of transportation to cross the lagoon at Lagoon Beach; at least 17 sand dollars needed to be found to be able to cross that lagoon.
Completion Order
Makani
Nalu
Ahi
Challenge 2 - Hop Don't Drop
At the Kona Pool, one teammate had to grab a coconut from a full basket, toss it to their partner & then toss that coconut into an empty basket. They needed to get 10 coconuts into their empty basket to progress.
Completion Order
Makani
Ahi
Nalu
Challenge 3 - Very Important Cabana
Kona Terrace was the place where they had to build a cabana that matched the one in the supplied photo.
Completion Order
Makani
Ahi
Nalu
Riddle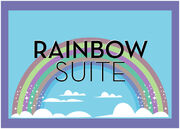 AFTER A STORM THESE COLORFUL ARCS FORM
Completion Order
Makani
Nalu
Ahi
Finish Line
Winners - Makani
2nd Place - Nalu
3rd Place - Ahi
Community content is available under
CC-BY-SA
unless otherwise noted.